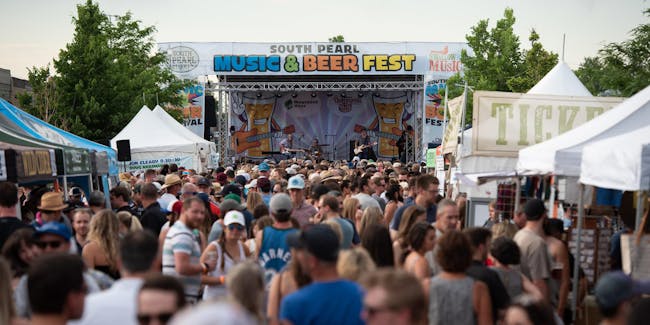 Brewgrass: where toe-tappin' music meets tasty brews! Just $10 for 8 hours of music!
What do you get when you mix a warm summer afternoon, ice-cold craft beers, and some fun, funky music? The South Pearl Street music festivals - including Brewgrass on June 8!
We'll make sure your toes stay tapping to some top notch music -- this year's lineup features Gasoline Lollipops, Hot Buttered Rum, Wood Belly, and more. All for just $10/$8 advance!
8 hours of incredible music, pours from Colorado-based breweries and tasty eats make this the place to be!
This year's Brewgrass musical lineup includes:
Gasoline Lollipops
Hot Buttered Rum
Wood Belly
Mark Lavengood
Rainbow Girls
Thunder and Rain
This year's Brewgrass brewery lineup includes:
Alpine Dog
Bear Creek Distillery
Black Project Beer
Crazy Mountain Brewing
Dos Luces Brewery
Fiction Beer
MANCAN Wine
Stem Ciders
The Post
Tivoli Brewing Company
Venue Information:
S. Pearl St.
1290 S. Pearl St.
Denver, CO, 80210