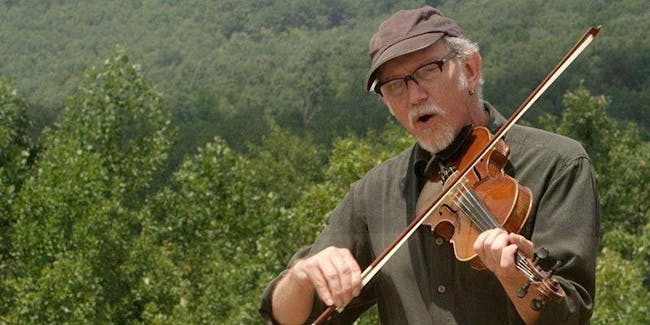 Swallow Hill Live – Presented by 105.5 The Colorado Sound
Bruce Molsky
,
$0.00
Free livestream. Click artist name for details.
On Facebook Live
Join Bruce Molsky on Facebook Live at 6pm, presented by 105.5 The Colorado Sound!
For more details and to access the livestream, click HERE.
Bruce Molsky, "one of America's premier fiddling talents" (Mother Jones) and Grammy-nominated artist on fiddle, banjo, guitar and song, has collaborated in a wide variety of styles for decades. Anonymous 4, 1865 – Songs of Hope and Home from the American Civil War, was released to rave reviews and was on the top 10 Billboard charts for weeks. He is also a special guest on legendary guitarist Mark Knopfler's latest CD, 'Tracker' and, with Andy Irvine & Donal Lunny's supergroup Mozaik has just release their third CD, 'The Long and Short of It.' You can also hear Bruce on BBC TV's 'Transatlantic Sessions' singing with Joan Osborne, Julie Fowlis and fiddling with Scottish legend Aly Bain and America's great dobroist Jerry Douglas. Bruce is also Berklee College of Music's Visiting Scholar in the American Roots Program.
Venue Information: