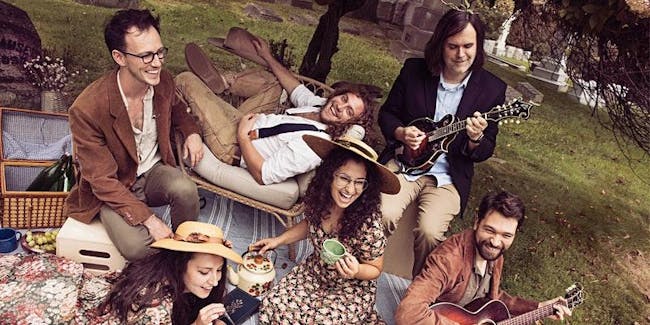 Swallow Hill Live – Presented by 105.5 The Colorado Sound
Buffalo Rose
,
$0.00
Free livestream. Click artist name for details.
On Facebook Live
Join Buffalo Rose on Facebook Live at 6pm, presented by 105.5 The Colorado Sound!
For more details and to access the livestream, click HERE.
Listening to Buffalo Rose is like driving on the open road with the windows down, letting the breezes of various musical styles wash over you. Buffalo Rose commandeers the shimmering and electrifying riffs of the mandolin (Bryce Rabideau), the cascading guitar arpeggios of folk and bluegrass (Shane McLaughlin), the ringing purity of the dobro (Malcolm Inglis), and the steady percussive thrum of upright bass (Jason Rafalak), providing a effervescent blanket of sound under and around which the ethereal harmonies of Lucy Clabby, Rosanna Spindler, and McLaughlin float. There's a singular beauty in every Buffalo Rose song, whether the group is covering Madonna's "Borderline" or delivering their stirring original material.
Venue Information: