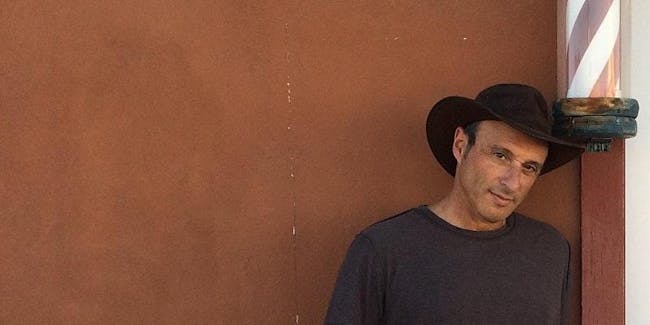 Swallow Hill Live – Presented by 105.5 The Colorado Sound
Dan Bern
,
$0.00
Free livestream. Click artist name for details.
On Facebook Live
Join Dan Bern on Facebook Live at 6pm, presented by 105.5 The Colorado Sound!
For more details and to access the livestream, click HERE.
Dan Bern has released 25 albums and EPs, and played thousands of shows across North America and Europe. He is a captivating live performer with a loyal, multi-generational following. Bern's songs have appeared in numerous films and TV shows, and he has written original songs for the films Walk Hard — The Dewey Cox Story and Get Him to the Greek, as well as songs for the Amazon Prime kids program, "The Stinky and Dirty Show."
In 2019 Bern had gallery showings of his paintings in Islamorada, Florida; New York City, and San Francisco. These shows also combined live musical performances. Bern is the author of several books, including his latest, Encounters, a collection of poetry based on Bern's chance meetings of such figures as Jimmy Carter, Bruce Springsteen, Hunter S. Thompson and Wilt Chamberlain. During the 2020 Quarantine, Bern has been doing a series of shows on Facebook Live, "Hunkered in the Bunker." Bern lives with his family near Santa Cruz, CA.
Venue Information: