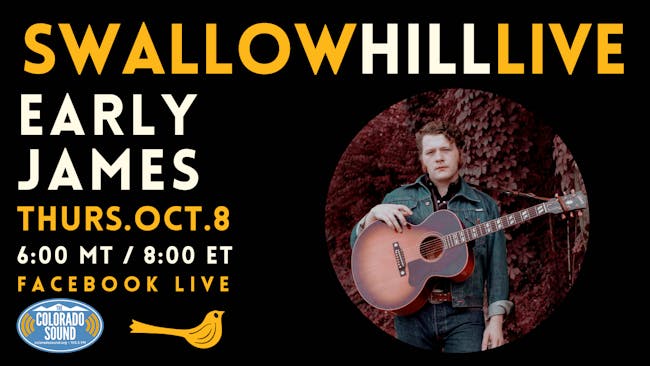 Swallow Hill Live – Presented by 105.5 The Colorado Sound
Early James
,
$0.00
Free livestream. Click artist name for details.
On Facebook Live
Join Early James on Facebook Live at 6pm, presented by 105.5 The Colorado Sound!
For more details and to access the livestream, click HERE.
Early James and the Latest is a combination of roots rock, the lonesomeness of the blues and tongue and cheek of classic country. Drawing their influences from Hank Williams to Miles Davis this raw combination of James Mullis and Adrian Marmolejo is a musical meltdown that draws from the rich lyrical content of the south.
Venue Information: