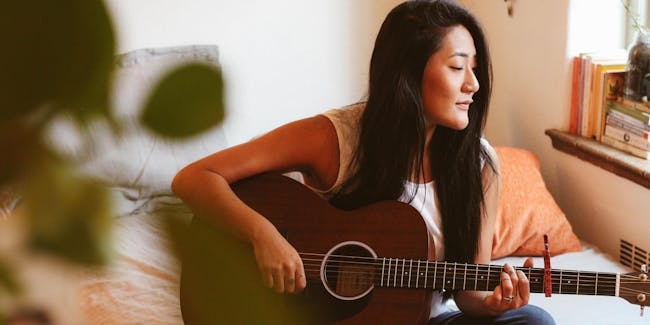 Grace Clark
Swallow Hill Music - Four Mile Historic Park
Denver
,
CO
$5.00 - $13.00
Sales Ended
Doors at 6:00pm, Show at 6:30pm. All sales are final.
Website | Facebook | Instagram | Video
As far back as she can remember, Grace has loved to sing. Her very first performances were given in her family's kitchen, accompanied by various pots, pans, and baking utensils. At the age of 16, Grace moved away from home to attend the prestigious arts boarding school, Interlochen Arts Academy where she studied vocal performance under Jeffrey Norris. While at Interlochen, Grace was exposed to musicians, painters, writers and filmmakers. It was these brilliant artists that fueled her passion for the arts and fostered her appreciation for collaboration. Grace then continued on to pursue a Bachelor's Degree of music through the Lamont School of Music at the University of Denver, where she studied opera under Cathy Kasch. During her time in college, Grace participated in the operas and musicals as well as groups such as The Ghanaian Drumming Ensemble an Indian Kathak Dance Ensemble. Her desire to learn more about different styles of music paved the way for her discovery of the bluegrass and acoustic music scene in Colorado. Grace describes attending her first bluegrass show as "absolute magic." While Grace had always loved performing classical music, she remembers rushing back to her apartment after that first show, opening up her journal, and writing "this music feels like home."
Today, Grace performs regularly throughout Colorado. Her deeply expressive vocals and commanding stage presence have the ability to not only captivate her audience, but to transport them. She notes, "I have my classical training and technique to thank for where I am today. No matter what genre of music we go into, if we know how to properly use the voice, we can succeed." While Grace is a self-proclaimed beginning songwriter, her melodies are hauntingly beautiful and her lyrics have the unique power of leaving her listeners feeling like they were a part of the song itself. Some of her musical songwriter heros include Gillian Welch, Gregory Alan Isakov, and Bob Dylan.
You can find Grace performing with her band The Grace Clark Band, as well as in collaboration with Meadow Mountain (45th Rockygrass Band Competition Winners). Grace has performed in a number of venues and festivals including the Fox Theatre, Belly Up Aspen, The Bluebird, Warren Station, Ophelia's Electric Soapbox, Cervantes Masterpiece Ballroom, Rockygrass, Cidergrass, Clear Creek RapidGrass Bluegrass Festival and Arise Music Festival.
FAQs
WHAT TIME DO THE CONCERTS START?
Doors open at 6:00 pm. Music starts at 6:30.
HOW CAN I BUY TICKETS?
Tickets are available in advance at swallowhillmusic.org or by calling 303.777.1003. You can also purchase tickets day-of. The box office opens at 5:30pm on the day of the show.
ARE THE CONCERTS OUTSIDE?
Yes. Four Mile Historic Park's Shady Grove is a General Admission lawn, with plenty of room to spread your picnic blanket!
WHAT IF IT RAINS?
It is a rain or shine venue, and the show goes on until we determine there is a threat to anyone's safety. Feel free to bring an umbrella just in case!
CAN I BRING MY OWN FOOD?
Yes.
CAN I BRING OWN ALCOHOL?
Yes.
WILL THERE BE ICE CREAM AVAILABLE FOR PURCHASE?
Of course. The evening wouldn't be complete without the delicious (and organic!) Em's Ice Cream.
CAN I BRING MY DOG?
No.
CAN I BRING A CHAIR?
Yes. Bring a chair or blanket!
IS FOUR MILE HISTORIC PARK HANDICAP ACCESSIBLE?
Yes.
ARE THERE RESTROOMS AVAILABLE?
Yes, the restrooms are located in a building behind the stage area.
Thank you to our sponsor, The Washington Park Profile!

Venue Information:
Swallow Hill Music - Four Mile Historic Park
715 S Forest St.
Denver, CO, 80246