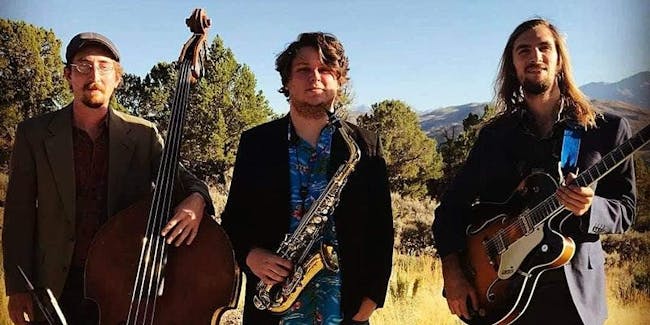 Swallow Hill Live – Presented by 105.5 The Colorado Sound
Jeremy Mohney Trio
,
$0.00
Free livestream. Click artist name for details.
On Facebook Live
Join Jeremy Mohney Trio on Facebook Live at 6pm, presented by 105.5 The Colorado Sound!
For more details and to access the livestream, click HERE.
Swing is life. You'll get it once you hear Jeremy Mohney and his Band. Tight improvisations in an always fresh style will twinkle your toes and enchant your ears. Genuine vocals, Saxophone, Upright Bass and Guitar are the backbone of the sound. A minimalist but big groove is the result. Invite yourself to dance, listen and make yourself at ease. Here it is.
Venue Information: