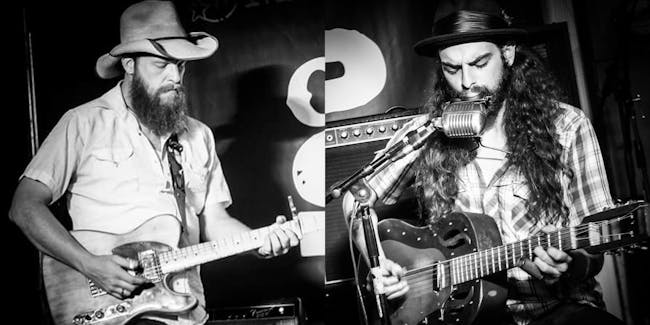 Joe Johnson
Grant Sabin
Swallow Hill Music - Four Mile Historic Park
Denver
,
CO
$5.00 - $13.00
Sales Ended
Doors at 6:00pm, Show at 6:30pm. All sales are final.
Joe Johnson
Joe Johnson has the most common of names but demonstrates the most uncommon talent. He combines an unforgettable voice with an uncanny capacity for writing beautiful and moving songs. His south Mississippi drawl masking a keen intelligence and an encyclopedic knowledge of music. For a man on a mission to bring roots music back to consciousness, he is uniquely equipped to accomplish his goal.
Raised an hour drive from New Orleans, in a state that has produced the very core of American music, Johnson grew up watching his grandfather spinning records and creating innovative engineering techniques in the recording studio at WRJW in Picayune, Mississippi. BJ Johnson was a noted country singer who enjoyed a 40-year recording career and worked his way up to become a full time announcer at WRJW. His son Byron – Joe's father – was a well known gospel musician. Joe's mother is a piano player and as far back as he can remember Joe sang with his family and learned to play guitar sitting around the front porch with family and friends.
Grant Sabin
Singer, songwriter and guitar virtuoso Grant Sabin is proud to announce the release of his newest full-length album, Anthromusicology, to be released December 14th on Blank Tape Records. Anthromusicology is Sabin's first album since 2011's Home Sick EP, and his fourth full-length. Sabin, a talented songwriter and musician, grew up in Southern Colorado's blues scene, performing his original music since age thirteen. Now older, wiser and well traveled, he is breaking new ground and vibrating at a higher frequency than ever.
Sabin's 10 new tracks were produced and recorded by Conor Bourgal (The Changing Colors) and Marc Benning (34 Satellite), at Hideaway Studios, a residential studio located in Colorado's Rocky Mountains. The album's title was inspired by the study of the innately human urge to manipulate resonance. Many of the tracks share a common ground in their subject matter: Human behavior and interaction. "I tend to gather inspiration from humans and their behavior, as if undergoing an anthropological study. I even scrutinize my own behavior to gather information to write songs that will help me later on in life. A sort of message in a bottle for myself and the rest of the human species."
The album features collaborations with a number of well-known Southern Colorado musicians, including Alex Koshak (The Flumps, Briffaut) on drums, Sam Erickson (We Are Not a Glum Lot, Briffaut) on guitar, and producer/engineer Marc Benning on bass. Each member brings a new element and personality to the songs, but Sabin's ability to transform himself from howling screams and growls, to soulful balladeer makes for his most exciting and versatile album to date.
FAQs
WHAT TIME DO THE CONCERTS START?
Doors open at 6:00 pm. Music starts at 6:30.
HOW CAN I BUY TICKETS?
Tickets are available in advance at swallowhillmusic.org or by calling 303.777.1003. You can also purchase tickets day-of. The box office opens at 5:30pm on the day of the show.
ARE THE CONCERTS OUTSIDE?
Yes. Four Mile Historic Park's Shady Grove is a General Admission lawn, with plenty of room to spread your picnic blanket!
WHAT IF IT RAINS?
It is a rain or shine venue, and the show goes on until we determine there is a threat to anyone's safety. Feel free to bring an umbrella just in case!
CAN I BRING MY OWN FOOD?
Yes.
CAN I BRING OWN ALCOHOL?
Yes.
WILL THERE BE ICE CREAM AVAILABLE FOR PURCHASE?
Of course. The evening wouldn't be complete without the delicious (and organic!) Em's Ice Cream.
CAN I BRING MY DOG?
No.
CAN I BRING A CHAIR?
Yes. Bring a chair or blanket!
IS FOUR MILE HISTORIC PARK HANDICAP ACCESSIBLE?
Yes.
ARE THERE RESTROOMS AVAILABLE?
Yes, the restrooms are located in a building behind the stage area.
Thank you to our sponsor, The Washington Park Profile!

Venue Information:
Swallow Hill Music - Four Mile Historic Park
715 S Forest St.
Denver, CO, 80246