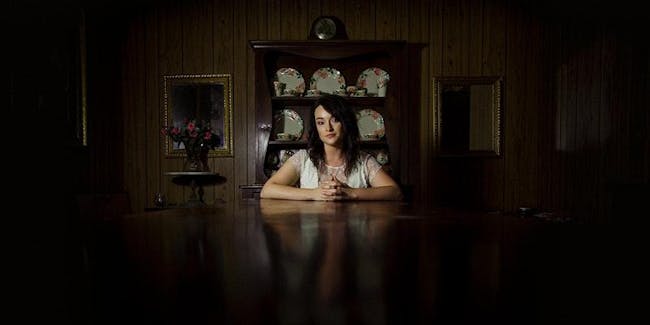 Swallow Hill Live – Presented by 105.5 The Colorado Sound
Kayla Ray
,
$0.00
Free livestream. Click artist name for details.
On Facebook Live
Join Kayla Ray on Facebook Live at 6pm, presented by 105.5 The Colorado Sound!
For more details and to access the livestream, click HERE.
Kayla Ray delivers country music with rawness and honesty. Kayla was raised around worldly experience and heartache, and this rings loud and clear in her genuine delivery of pure country music. With her grandmother's musical tastes a strong influence, growing up Kayla surrounded herself with music from our past. She poured over the work of country music giants such as: Patsy Cline, Loretta Lynn, Tammy Wynette, Tanya Tucker, Merle Haggard, George Jones, and Willie Nelson. Although the influence of these artists is prominent in her strong delivery and original truth filled lyrics, she has developed a truly unique and captivating style that is all her own.
Growing up in the Waco,Texas area, Kayla began seeking any opportunity to perform. Kayla played off and on with the legendary fiddle player Johnny Gimble and his family band simple called, "The Gimbles". Johnny's son Dick Gimble remains one of Kayla's strongest mentors.
It is also worth noting that, Kayla played her first paying gig at Papa Joes in Lorena, Tx where as she puts it, "Billy Joe Shaver shot that guy in the face and got away with it.".
In 2012 Kayla began tour managing and performing artist Jason Eady and his full band. Certainly you can imagine the kind of fire it takes a young woman in her budding twenties to manage touring male musicians twice her age. In this role, Kayla did not disappoint. It seems as if she thrives in adversity, loving every moment and singing with conviction, every mile.
In August 2014, Kayla released her first full length album "Love and Liquor". This album, produced by her then employer Jason Eady, is a collection of all original country songs, not the new wave "country music" that exploits marketing tactics, the kind of country music that sticks to your ribs and involves the human design.
Venue Information: