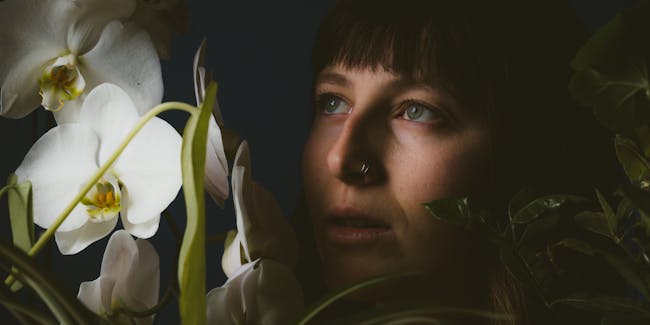 "Top of the Hill" Faculty Concert Series
Liat
Brianna Straut
Swallow Hill Music - Tuft Theatre
Denver
,
CO
Tickets purchased for the original 2020 show will remain valid for this rescheduled date.
Liat
Website | Facebook | Instagram | YouTube | Video
Liat's voice has a haunting quality that is somehow comforting, and a musical style that has been described as "folk-edge." Liat's unforgettable songs range in attitude. She works with a variety of musicians in a spirit of mutual collaboration in which her style melds with others'.
Liat received some formal music training as a child in voice, piano, and guitar. She then wrote her first song at age fourteen, shortly after her father taught her some chords on the guitar. During high school she formed a band, which played all over Philadelphia, New Jersey, and New York City. It was at this time she developed her songwriting process. "It depends on the situation, but I usually improvise where music and lyrics are concurrent. I start with a chord progression, turn the recorder on, and start singing words."
While studying speech pathology at Temple University, she took vocal therapy, where she was introduced to many different vocal techniques, including different ways of massaging the vocal chords and new breathing techniques to help support the diaphragm. By helping her understand the anatomy of the voice box, this science background gave her the knowledge to use her voice in the healthiest way.
Over the past 3 years, Liat's musical vocation has become twofold: she performs her own compositions in concerts and in therapeutic contexts. She is a music specialist at a preschool, singing with children under the age of 5 years old. "There is no judgement with this beautifully pure audience. They are down for anything!" Children love to dance, clap and stomp to Liat's original songs, which also accompany books. By playing live music during yoga classes, Liat provides a calming centering milieu for the yogis as well as for herself. Many consider Liat to be a sound healer, restoring spirits from infants to elderly.
Liat has performed in venues across the globe from Colorado to New York to Israel. Her performances also include many festivals such as ARISE, Evergreen Music Festival, Uke Festival presented by Swallow Hill Music, and Sister Winds in Colorado; Beardfest, Cape May Music Festival, and NJ Folk Festival in New Jersey. She was featured on NBC-10 Morning News for Best Artist of South Jersey.
Liat aims to reconnect the mind, body, and spirit through music. Be it live, via download, on CD, or radio and television, you won't want to miss this emerging artist.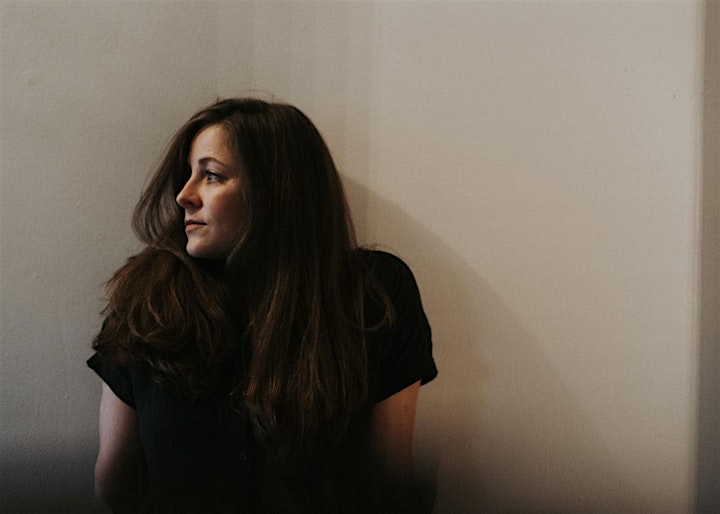 Brianna Straut

Website | Facebook | Twitter | Instagram | YouTube

Winner of the Americana/Roots category for the 2019 Westword Music Awards, Americana singer-songwriter Brianna Straut conveys the human condition through empathetic storytelling.

Born and raised in Texas, Brianna sings from her roots, incorporating lamentations of lost love and soaring moments of hanging on to the good times into her bittersweet folk tunes. She's been a member of Denver-based Americana outfits such as Bison Bone and Tomahawk Fox. More recently, Brianna has branched out on her own as a singer-songwriter with a voice that is as proud as the Rocky Mountains she now calls home.

Her debut album, La Mano is the first in a series of three albums inspired by the hands of her community. Marquee Magazine has described it as "... the hard, chapped and cracked withered hands of modern working-class Americana—coupled, of course, with Straut's beautiful, soaring voice."

Brianna has opened for artists such as Lillie Mae, Son Volt and Israel Nash. She's been compared to Lori McKenna in a recent write up by 303 Magazine in which they write, "[T]here is something about a girl and a guitar that can tug at those heartstrings. Straut pulls from her personal experiences to really give her songs a deep sense of emotion that listeners can empathize with regardless of their own personal experiences."

Brianna has been touring the country promoting her 2018 album, La Mano, and gaining experience to write into her next.

Venue Information:
Swallow Hill Music - Tuft Theatre
71 East Yale Ave

Denver, CO, 80210