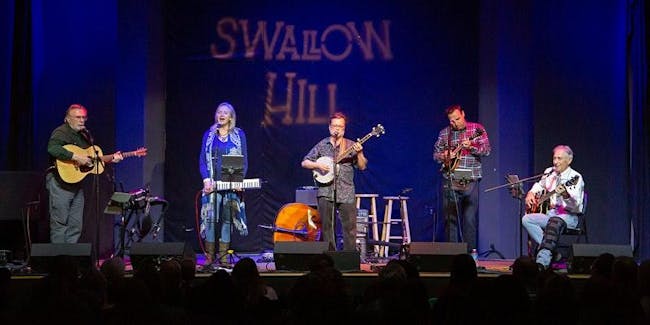 Swallow Hill Live – Presented by 105.5 The Colorado Sound
MicroGrass
,
$0.00
Free livestream. Click artist name for details.
On Facebook Live
Join MicroGrass on Facebook Live at 6pm, presented by 105.5 The Colorado Sound!
For more details and to access the livestream, click HERE.
MicroGrass is a handcrafted, Denver-based traditional American music band. We play a tasty blend of Americana, bluegrass and Cajun music, infused with sweet soaring harmonies, all distilled to their high-energy, foot-stomping best. Come experience MicroGrass! We'll get you shaking it up, tapping your toes and singing along. You know you wanna!
You may have heard us around town, playing at the Denver Civic Center Veteran's Day Parade, the Old South Gaylord Memorial Day Festival or Swallow Hill Music. We've also had guest appearances with the Violent Femmes at the Rocky Mountain Folks Festival and Denver Botanic Gardens concert series.
Venue Information: