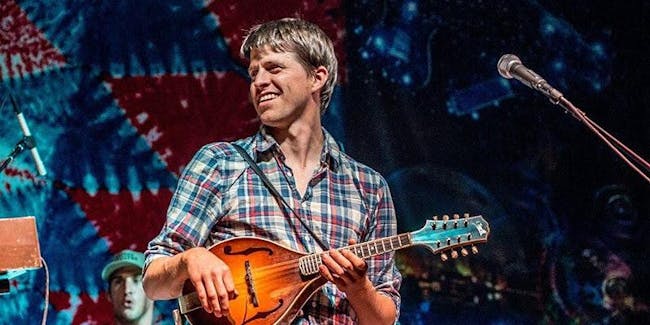 Swallow Hill Live – Presented by 105.5 The Colorado Sound
Nick Dunbar (300 Days)
,
$0.00
Free livestream. Click artist name for details.
On Facebook Live
Join Nick Dunbar of 300 Days on Facebook Live at 6pm, presented by 105.5 The Colorado Sound!
For more details and to access the livestream, click HERE.
300 Days exploded onto the Front Range bluegrass scene in 2016 with their fiery, original tunes, handcrafted by a trio of veteran musicians. The powerful, take no prisoners vocals and gravity defying fiddle playing of Melissa McGinley (StereoFidelics), finely honed songwriting by mandolinist and guitarist Nick Dunbar (Mountain Standard Time) and tight rhythms of jazz-trained Dave "Pump" Solzberg (Fox Street All Stars) on upright bass have been electrifying audiences across Colorado.
For being such a young group, 300 Days boasts the instrumental prowess, vocal harmonies and host of original material of a well seasoned band. This Boulder-based ensemble combines their background in bluegrass, folk, rock, jazz and Americana into a sound they call "prograss" that will knock you off your chair and keep your toes tapping.
Venue Information: