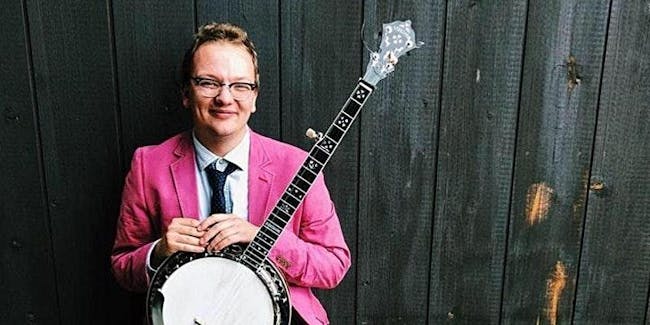 Swallow Hill Live – Presented by 105.5 The Colorado Sound
Sam Armstrong-Zickefoose
,
$0.00
Free livestream. Click artist name for details.
On Facebook Live
Join Sam Armstrong-Zickefoose on Facebook Live at 6pm, presented by 105.5 The Colorado Sound!
For more details and to access the livestream, click HERE.
Sam Armstrong-Zickefoose was born in Colorado Springs, Colorado. His first musical experiences were playing and performing with his uncles 'bluegrass band. Sam went on to study with Jayme Stone and expand his musical style to include more than bluegrass. As a student of Santa Fe University of Art and Design, he was able to hone in on the banjo and its relationship with world music by working with the Balkan/ Middle-Eastern music ensemble as well as studying traditional Ugandan Music (which led to a performance on stage with the touring group The Spirit of Uganda).
These influences are still present in Sam's current music as he continues to work on songwriting and exploring both clawhammer and 3-finger banjo. He recently crowd-funded his first solo album which will be coming out this Summer. This album will combine a deep rooted love for old time with a desire to explore the role and sound of the banjo. Today you can see Sam performing with a number of bands all over the United States including Meadow Mountain, Masontown, Grace Clark Band and David Burchfield.
Venue Information: