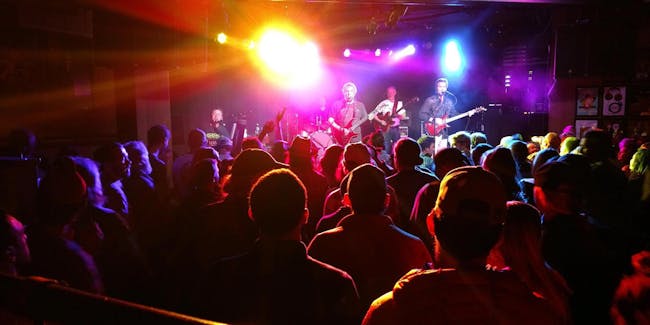 Shakedown Street
Swallow Hill Music - Four Mile Historic Park
Denver
,
CO
$5.00 - $13.00
Sales Ended
Doors at 6:00pm, Show at 6:30pm. All sales are final.
Shakedown Street
Website | Facebook | Twitter | Video
One of the longest running Grateful Dead tribute bands in the world, Shakedown Street, makes its home in and around the Rocky Mountain region of North America. Spawned from jam sessions at the Ancient Mariner bar in Manitou Springs, Colorado in 1987, Shakedown Street quickly grew in popularity, and garnered a legion of loyal fans who refer to themselves as "Shakeheads". In a few short years, throngs of "Shakeheads" could be found on the highways and byways of the Rocky Mountains, making their way to another Shakedown Street show.
In the live music venues of the Rocky Mountains, there are only a few bands that are able to consistently draw large audiences. Shakedown Street accomplishes this year after year by embodying the Grateful Dead ethos of improvisation and discovery, while maintaining an intimacy and open repoire with its audience. A whole new generation of "Shakeheads" has discovered the positive and collaborative energy found at a Shakedown Street concert. Longtime fans are thrilled to find the band sounding hotter than ever, and having the time of their lives!
FAQs
WHAT TIME DO THE CONCERTS START?
Doors open at 6:00 pm. Music starts at 6:30.
HOW CAN I BUY TICKETS?
Tickets are available in advance at swallowhillmusic.org or by calling 303.777.1003. You can also purchase tickets day-of. The box office opens at 5:30pm on the day of the show.
ARE THE CONCERTS OUTSIDE?
Yes. Four Mile Historic Park's Shady Grove is a General Admission lawn, with plenty of room to spread your picnic blanket!
WHAT IF IT RAINS?
It is a rain or shine venue, and the show goes on until we determine there is a threat to anyone's safety. Feel free to bring an umbrella just in case!
CAN I BRING MY OWN FOOD?
Yes.
CAN I BRING OWN ALCOHOL?
Yes.
WILL THERE BE ICE CREAM AVAILABLE FOR PURCHASE?
Of course. The evening wouldn't be complete without the delicious (and organic!) Em's Ice Cream.
CAN I BRING MY DOG?
No.
CAN I BRING A CHAIR?
Yes. Bring a chair or blanket!
IS FOUR MILE HISTORIC PARK HANDICAP ACCESSIBLE?
Yes.
ARE THERE RESTROOMS AVAILABLE?
Yes, the restrooms are located in a building behind the stage area.
Thank you to our sponsor, The Washington Park Profile!

Venue Information:
Swallow Hill Music - Four Mile Historic Park
715 S Forest St.
Denver, CO, 80246