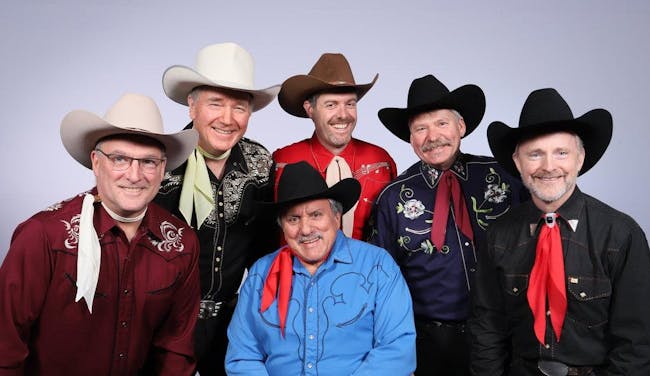 Sons of the Pioneers
Swallow Hill Music - Daniels Hall
Denver
,
CO
All sales final. Rescheduled from April 18, 2020.
Sons of the Pioneers
Website | Facebook | Instagram | YouTube | Video
Who are the Sons of the Pioneers, and how can they call themselves "legends of Western music"? The short answer is that they Sons of the Pioneers singularly built a new genre and library of music that is an American original, one that has become synonymous with the American West, and that continues to enthrall generations of listeners worldwide. Although others have followed, although others have openly emulated them and have subsequently added to the genre of Western music, the Pioneers were the first and the best. They are an essential part of Americana.
When you think of the West you think of natural beauty, a cultural mind-set and a very distinctive type of music. The term evokes the image of the singing cowboy and of songs that paint vivid mental pictures of tumbling tumbleweeds, cool water, tall timber and that ornery strawberry roan. The West has always had its lore and its heroes, but until the 1930s a distinct type of music was not part of that lore. Starting in the early 1930s the film and radio industry changed all that forever.
From the earliest days of the film industry the cowboy has been a favorite movie subject. Westerns became the bread and butter of most early studios. When musical segments were added to broaden a movie's interest the "singing cowboy" was born, and it created mega stardom for people like Gene Autry, Roy Rogers, Tex Ritter and Rex Allen. Enter the Sons of the Pioneers in 1934.
The Pioneers were different right from the start. While most Western screen stars were singing traditional sweetheart songs, the Sons of the Pioneers sang about the West itself. Their songs painted unforgettable images and stories of horses, cattle, cowboys, night herds, canyons and prairies. Many of these songs were original compositions freshly penned by founding members Bob Nolan and Tim Spencer. Together with Roy Rogers (then known as Leonard Sly) they created a whole new library of music. The group and their music garnered millions of national and international fans through appearances in over 90 movies, numerous radio shows, major label recording projects and later television appearances.
Songs from the Pioneer catalog have been recorded and used by a long list of who's who in the music industry that includes Bing Crosby, the Boston Pops, Dina Ross and the Supremes, Frankie Laine, Johnny Cash, Riders in the Sky, Michael Martin Murphy, the Muppets. The Coen brothers featured "Tumbling Tumbleweeds" in their classic movie "The Big Lebowski." Their signature songs have been recorded so many times by so many different artists that some people lose track of the fact these songs "belong to" the Pioneers.
The Sons of the Pioneers inspired the creation of countless Western singing groups. As Doug Green of Riders in the Sky put it, "Any of us who sing Western music, it all goes back to the Pioneers."
They have accumulated more honors and awards than any other group or performer in Western music, including coveted awards from the Country Music Association, Academy of Country Music, Western Music Association and National Cowboy Hall of Fame. (You can see the complete list on the Awards page.)
Today the Sons of the Pioneers are still mesmerizing long-term fans and creating new ones. They continue to play to sell-out crowds and standing ovations. New fans are attracted by the current members' musical ability and by those songs that haunt you long after the concert with the mystique of the great American West. As Doug Green said, "It's not something that is connected to hit records and charts and fads. It's just an eternal interest in the American West and they sing about it beautifully and it's written beautifully and that's something that just will never go out of style."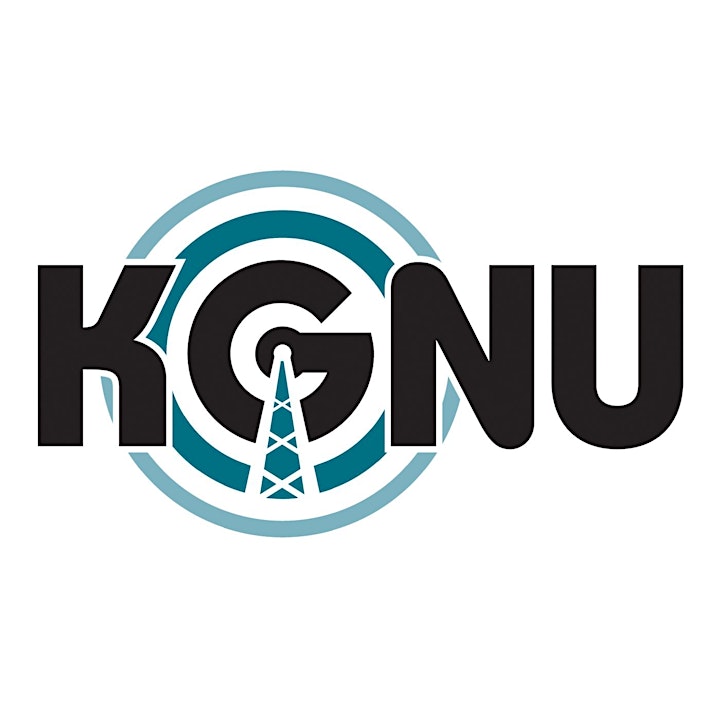 Venue Information:
Swallow Hill Music - Daniels Hall
71 East Yale Ave
Denver, CO, 80210