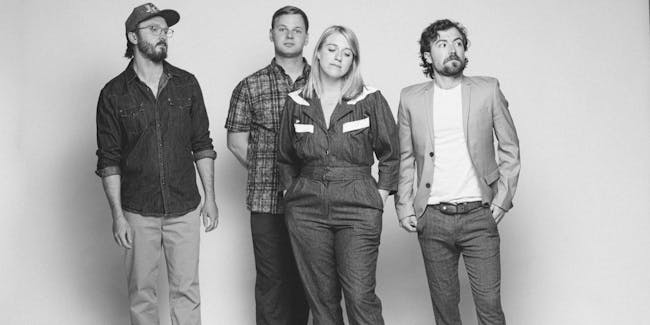 Passing In The Night - Album Release Show
Thunder and Rain
Grace Clark Band
Swallow Hill Music - Daniels Hall
Denver
,
CO
$18.00 - $20.00
Postponed
This show is being postponed. All tickets will remain valid for the rescheduled date, TBA. Thank you for your patience!
Thunder and Rain
Website | Facebook | Instagram | Youtube
Thunder and Rain will release their third album, Passing in the Night, at Swallow Hill Music in Denver. They band will take to the Daniel's Hall stage, joined by Grace Clark Band. Come celebrate the release of the band's latest effort!
Thunder and Rain started as a duet in Golden, CO in 2013. They've released 2 full length albums and three EPs of all original music. Frontwoman Erinn Peet-Lukes writes the majority of the material with her co-writer and founding member of the band, RP Oates.
Passing in the Night marks the bands return to a string band sound. With standout performances from Ian Haegele on Bass, Dylan McCarthy on Mandolin, and Allen Cooke on dobro, the band lifts Peet-Lukes songwriting to the highness level of musicianship. They draw on influences from old time, country, bluegrass, folk and jam band music to create a sound all their own. Other notable performances on the record come from Chris Herbst on dobro, Natalie Padilla on fiddle, and Aaron Youngberg on banjo. Passing in the Night was recorded in 8 days at Swingfingers Studio in Fort Collins, Colorado.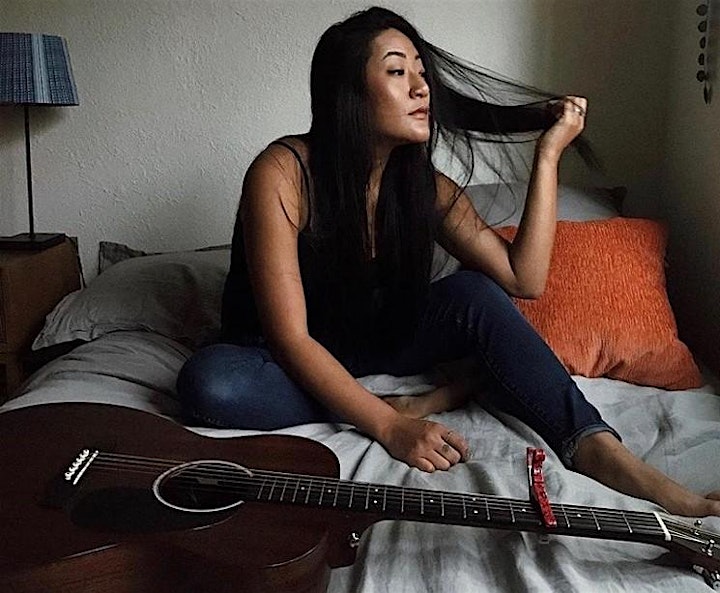 Grace Clark

Website | Facebook | Instagram

As far back as she can remember, Grace has loved to sing. Her very first performances were given in her family's kitchen, accompanied by various pots, pans, and baking utensils. At the age of 16, Grace moved away from home to attend the prestigious arts boarding school, Interlochen Arts Academy where she studied vocal performance under Jeffrey Norris. While at Interlochen, Grace was exposed to musicians, painters, writers and filmmakers. It was these brilliant artists that fueled her passion for the arts and fostered her appreciation for collaboration. Grace then continued on to pursue a Bachelor's Degree of music through the Lamont School of Music at the University of Denver, where she studied opera under Cathy Kasch. During her time in college, Grace participated in the operas and musicals as well as groups such as The Ghanaian Drumming Ensemble an Indian Kathak Dance Ensemble. Her desire to learn more about different styles of music paved the way for her discovery of the bluegrass and acoustic music scene in Colorado. Grace describes attending her first bluegrass show as "absolute magic." While Grace had always loved performing classical music, she remembers rushing back to her apartment after that first show, opening up her journal, and writing "this music feels like home."

Today, Grace performs regularly throughout Colorado. Her deeply expressive vocals and commanding stage presence have the ability to not only captivate her audience, but to transport them. She notes, "I have my classical training and technique to thank for where I am today. No matter what genre of music we go into, if we know how to properly use the voice, we can succeed." While Grace is a self-proclaimed beginning songwriter, her melodies are hauntingly beautiful and her lyrics have the unique power of leaving her listeners feeling like they were a part of the song itself. Some of her musical songwriter heros include Gillian Welch, Gregory Alan Isakov, and Bob Dylan.

Venue Information:
Swallow Hill Music - Daniels Hall
71 East Yale Ave

Denver, CO, 80210