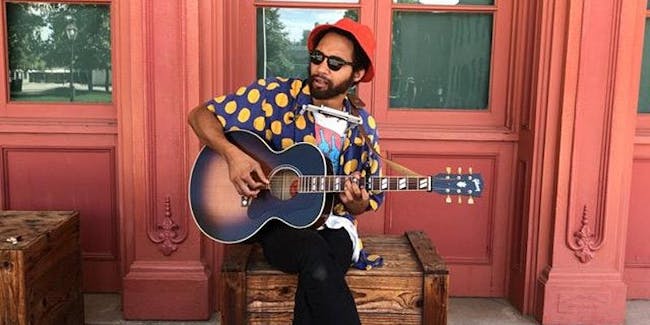 Swallow Hill Live – Presented by 105.5 The Colorado Sound
Tré Burt
,
$0.00
Free livestream. Click artist name for details.
On Facebook Live
Join Tré Burt on Facebook Live at 6pm, presented by 105.5 The Colorado Sound!
For more details and to access the livestream, click HERE.
Tré Burt is no stranger to coincidence. Much of his music career has been marked by chance encounters and happy accidents, the kind of stuff you see in movies but rarely experience in real life. It'd be easy to chalk such happenstance up to luck, then, but for Burt, being in the right place at the right time is a phenomenon born from his lifelong passion for music and his unwavering adherence to living authentically as an artist.
In 2018, the Sacramento-based folk singer-songwriter self-released his debut album, Caught It From the Rye. The album, which showcases Burt's literary songwriting and lo-fi, rootsy aesthetic, landed him a handful tour dates and some positive press, but Burt had no idea just how far it would get him: to a spot on the roster at John Prine's Oh Boy Records.
Venue Information: